Stepper motor control
Divergence aperture
Pin diodes
X-ray cameras
X-ray enclosure IXE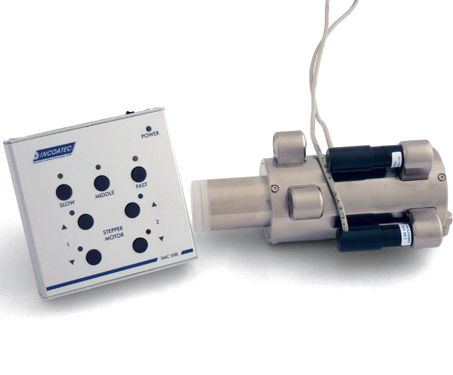 Motorized optics housing with control unit SMC500
Stepper motor control
As an alternative to a manual alignment of the optics, and for hands-off environments, a motorization for the housing is available.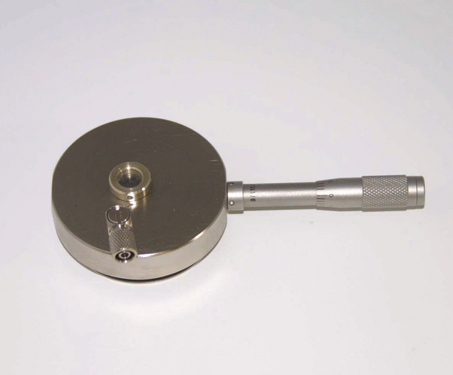 Variable divergence aperture reduces the divergence at the expense of intensity.
Divergence aperture
The divergence of the beam can be reduced using this tool and very long unit cells can be characterized.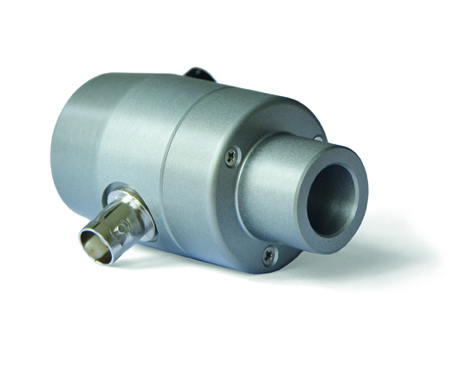 Pin diodes
To measure the flux during alignment a photodiode is provided.
X-ray sensitive camera MarCam
X-ray cameras
X-ray sensitive cameras, such as Bruker Xyclops or MarCam are very useful for finding the beam and for coarse alignment of the optics.
Incoatec X-ray Enclosure IXE
The Incoatec X-ray Enclosure IXE serves as a radiation protection box for diffraction experiments. It is designed for the use with an Incoatec Microfocus X-ray Source IμS and its corresponding high-voltage generator ISG only. Full electronical and radiation safety is only guaranteed with this equipment. Additional devices such as goniometers, detectors, temperature stages, etc may be installed inside the cabinet.
Dimensions
Enclosure ready for operation: 2414 mm x 1815 mm x 1652 mm
Space within the upper, radiation safe part: 975 mm x 1640 mm x 1470 mm
System Weight
The maximum weight of the empty enclosure is 660 kg.
Safety Certifications and Values
Electrical safety: DIN EN 60204-1:2006/A1-2009
Functional safety: DOS 49-1:2005, DIN EN 61508,1-7 (VDE 0803):2011, DIN EN 61511,1-3:2005
Radiation safety: Leakage < 0.5 μSv/h H* (10) measured at 44 W with a IμS-Ag plus Montel optics. Primary beam must impinge on one of the side walls.
The IXE offers a solution that will exactly match the demands of your research.
Large interior room with enough space for all common goniometers, detectors or dual wavelengths solutions
Guaranteed radiation safety for all IμS X-ray sources
Compliant with latest functional safety standards by integrated Pilz safety controller, optional external emergency shut-off button, separated AC and DC control cabinet
Detachable side-panels for easier service and a detachable rear panel - integrated in the safety line
Numerous radiation safe feedthroughs
Two portholes for liquid nitrogen supply and additional storage shelf for the dewar
Breadboard for flexible experimental set-ups, additional guide rails on the ceiling